My husband is a avid barbecuer even if it's raining outside you will still find him barbecuing in the rain with a umbrella he was so happy the day Country bob's arrived to review. It was raining but that didn't stop him. He opened the bottle to taste and instantly loved the taste of country Bob's all purpose Sauce and brought it around for everyone to take a dab to taste.He decided he was going to do a marinade for our barbecued chicken with Country Bobs All purpose Sauce. Marinades are probably the most important ingredient to any cook out.A good marinade keeps your grilling moist and flavourful.And Country Bob's All purpose Sauce did just that, the Chicken was was bursting with flavour and the whole family enjoyed the wonderful flavour Country Bob's brought to our meal we will definitely have Country Bob's
All purpose Sauce stocked in our shelves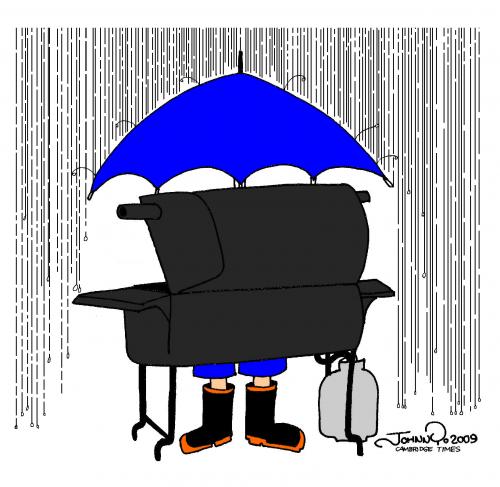 MY Hubby
1968
Country Bob
perfected the sauce of his dreams. After years of giving the sauce to friends and family he began to sell it in 1977.
Country Bob's Sauces are available in stores around the nation... find one near you by clicking
.Find a Location
Also, order online and They'll deliver right to your house.
Shop
Online
Country Bob is providing (2) 2 bottle prize packs to my readers
closed
RULES:
*You must leave a comment for each entry.
*You must leave your email address in each entry so I can contact you in the event that you are a winner.
*Winner will be contacted via email and have 48 hours to respond to winning email.
*Giveaway will end on 6/10/11.
*Giveaway open to US.
Mandatory Entry:
Go over to Country Bob's and look around. And let me know what Recipe you would like to try the Country Bob's All Purpose Sauce for.
Bonus Entries:
"Like" Country Bob on Facebook
(you don't have to leave a comment unless you just really want to talk about how much you love them! Facebook rules state giveaways cannot be held there, so let's be careful to abide by the rules!)
"Follow" Country Bob on Twitter
Subscribe to everyday products by email (subscription must stay active to win)
Blog about the giveaway!and leave the post url
Tweet and/or post on facebook about the giveaway.And leave me the link
*Disclaimer-I was given 2 bottles
of Country Bob's All P
urpose sauce to review . I have not received any monetary compensation for this review/giveaway.
In no way did this alter my opinion of their products.All of my opinions are one hundred percent honest and true.*